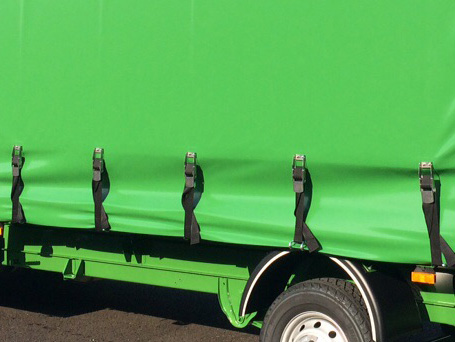 Restraints & Strapping
We supply a full range of restraints, to ensure that your fleet is safe, and complies fully with safety regulations. Our internal restraint nets hold the load securely and we offer a full service in manufacture, sale and fitting.
We use N108 netting as standard. If you need a stronger hold, we also supply nets made from KW grade netting.
Our restraint straps and ratchet straps can be made to measure up to any size. With stainless steel buckles as standard, we also offer CCE locking buckles.
Our service is fully customisable: we can work with whatever the customer wants.
We also provide up and over skip nets, offering all available methods of attachment.
We also Repair & Supply:-
Go to top of page